January 27, 2022
|
Mila Stepanova
Helicopter drone solves the problem of logistics in mountainous regions
In freight logistics, there are tasks that are difficult to realize with traditional transport. For example, cargo delivery to settlements, resorts or construction sites located in the mountains. UVR creates a solution that would be effective for the logistics of hard-to-reach regions, both in terms of delivery speed, safety, and cost.
For this purpose, our specialists converted a manned helicopter Ch-7 and created a cargo drone Sakavik, which flies without a pilot in fully automatic mode.
Sakavik is unique in the segment of cargo drones due to its high performance:
a payload capacity of up to 180 kg (including fuel) allows it to deliver not only light parcels and postal items, but also essential goods and even repair equipment;
long range with cargo makes it possible to perform tasks over large areas, long linear objects, as well as in near-shore areas.
In this video, with as an example of Switzerland, we have shown that the drone's characteristics allow it to logistically serve the entire country, delivering goods from large cities to small settlements and mountain resorts.
The safety of the Sakavik drone speaks for itself. Autopilot allows you to make the flight even if GPS signal is lost, to select a safe zone for landing, and to fly around obstacles. Human involvement is minimal: takeoff, en-route flight, and landing are fully automatic.
The Ch-7 Kompress was selected for conversion as an optimal model in terms of design, reliability, and cost. An important advantage was the helicopter's ability to fly at altitudes of up to 5 km, which allows the drone to be used in mountainous terrain and perform tasks at high altitudes.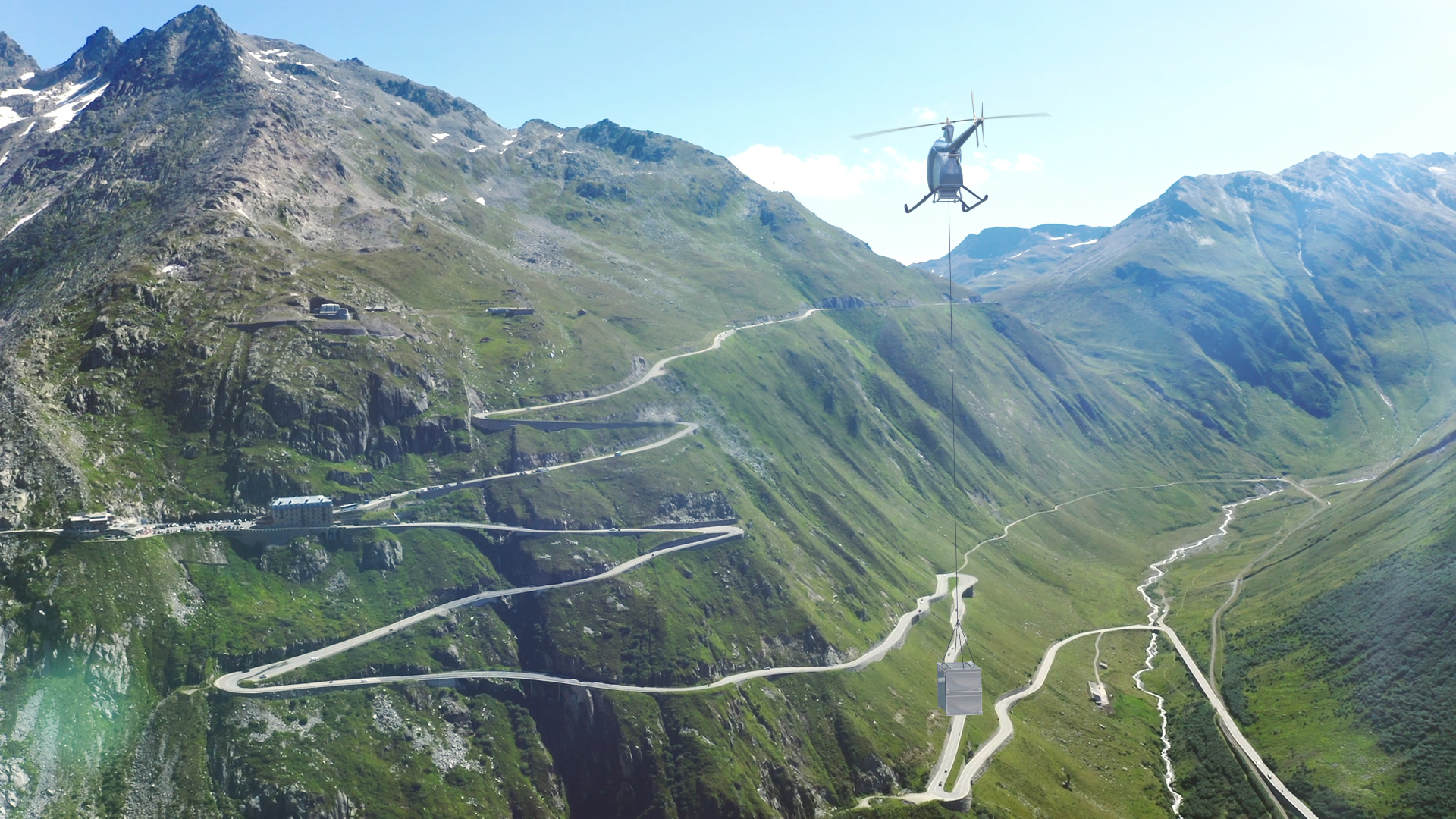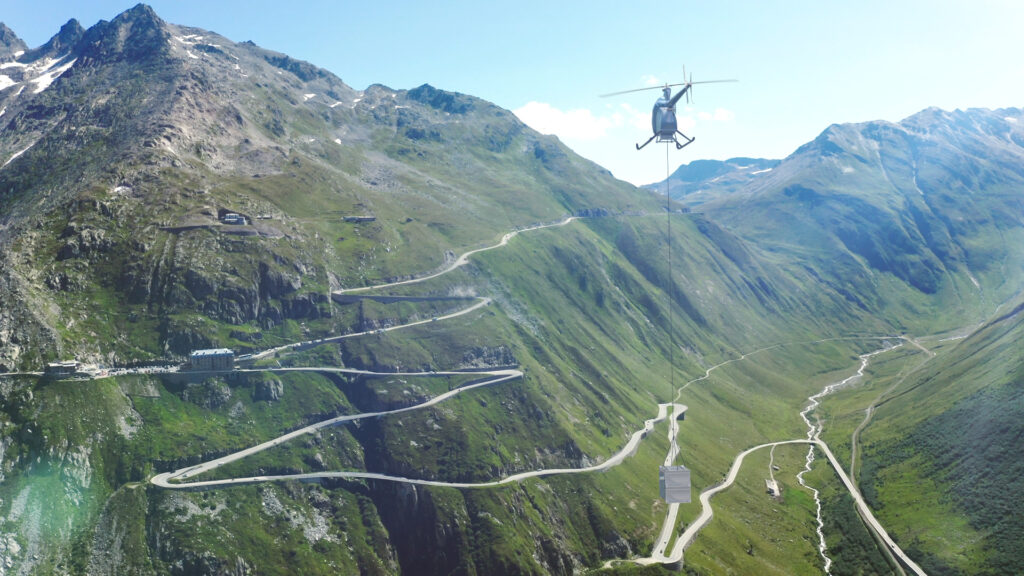 UVR launched the Sakavik project in 2021, after the having converted two extra heavy drones with a payload up to 1,090 kg.
Our specialists dismantled the onboard equipment of the manned aircraft and developed components and assemblies for the drone. This was followed by assembly, long checks, fine-tuning and, of course, testing. The first successful drone flight took place on October 13, 2021. Currently the technical team improves the automatic control system. Despite the cold season and harsh weather conditions, that reduce the number of flying days, in February'22 we are planning to proceed with the test flights.
Sakavik is versatile not only in logistics, but also in other industries:
emergency management (fire detection, search-and-rescue operations, etc.)
energy industry (inspection of pipelines, power lines, and other facilities);
precision agriculture and forestry (pest control, forest firefighting and other aerial operations);
security provision for large objects and territories.
The Sakavik unmanned aircraft system is already available for pre-orders.