March 31, 2021
|
Mila Stepanova
UVR proved the ability to transport heavy cargo on an unmanned helicopter
Developers of aerial drones compete to be at the forefront of the freight segment. This doesn't include parcel delivery and, instead, refers to heavy cargo of over 150 kg.
Assessing the development news, those companies are leading who create cargo drones by retrofitting manned helicopters.
Sikorsky S-64 Skycrane recently has been converted into a drone. In terms of carrying capacity, it is the leader among dual-use unmanned helicopters. Almost at the same time, UVR completed the series of payload tests for the #1 among civil. The UVR Combo Drone, which was previously a Ka-26 manned helicopter, has already performed flights with heavy cargo.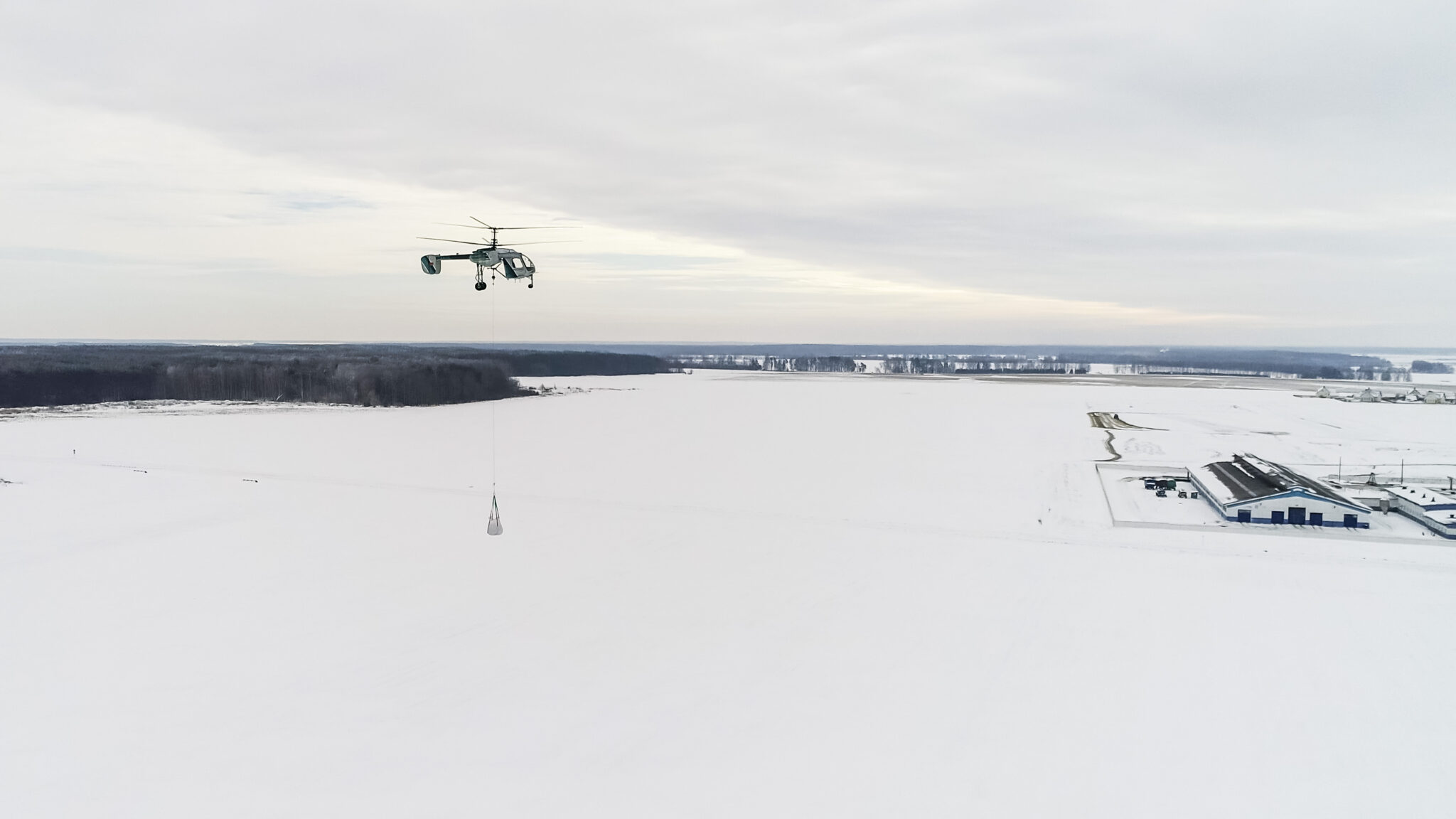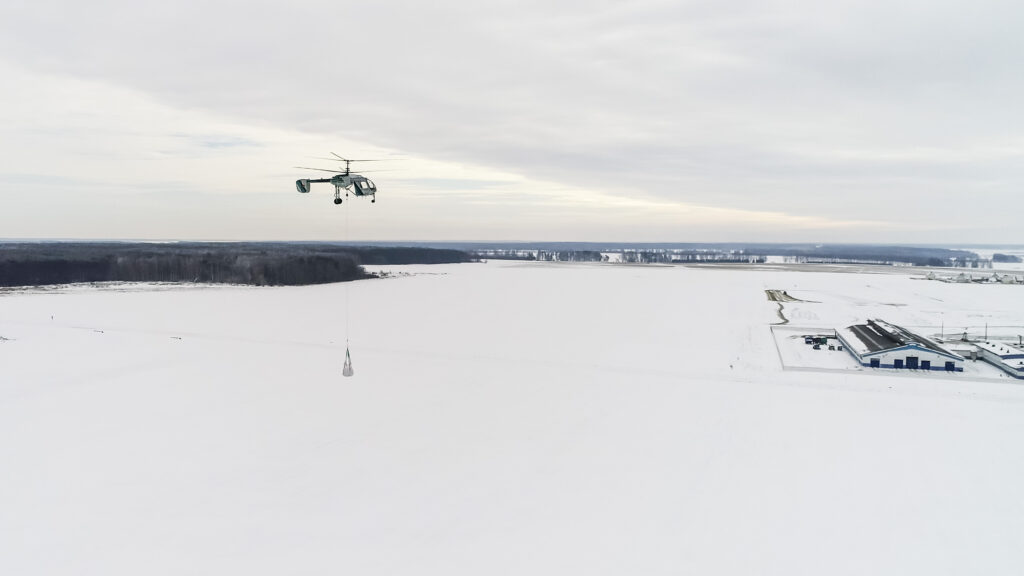 At the beginning of 2021, UVR team performed tests at the company's airfield near the village of Kukhtichi, Minsk region. Representatives of transport logistics operators were invited to the flights, as prime customers of an unmanned freight solution.
The Combo worked as a flying crane, carrying cargo on an external mount. Such functionality is required to transport an oversized cargo or provide delivery to locations where other transport is unlikely to be able to reach. A frequent task, for example, is the delivery of cell tower parts to the installation site and its erection on mountainous terrain.
UVR Combo Drone performed a flight in automatic mode. The total weight of the cargo, including fuel, was 750 kg, and the take-off weight was 2970 kg out of the maximum allowable 3250 kg.
The drone in hovering mode precisely and smoothly lowered the load to the ground. In a manned operation, hovering while holding a precise position is a difficult maneuver. A drone can do so with ease.
Another form of transportation was also tested, using the transport cabin. The drone carried 860 kg (including fuel) out of the maximum allowable 900 kg. The test took place in difficult weather conditions – frost, snowfall, and limited visibility. These circumstances did not prevent the drone from completing the flight task.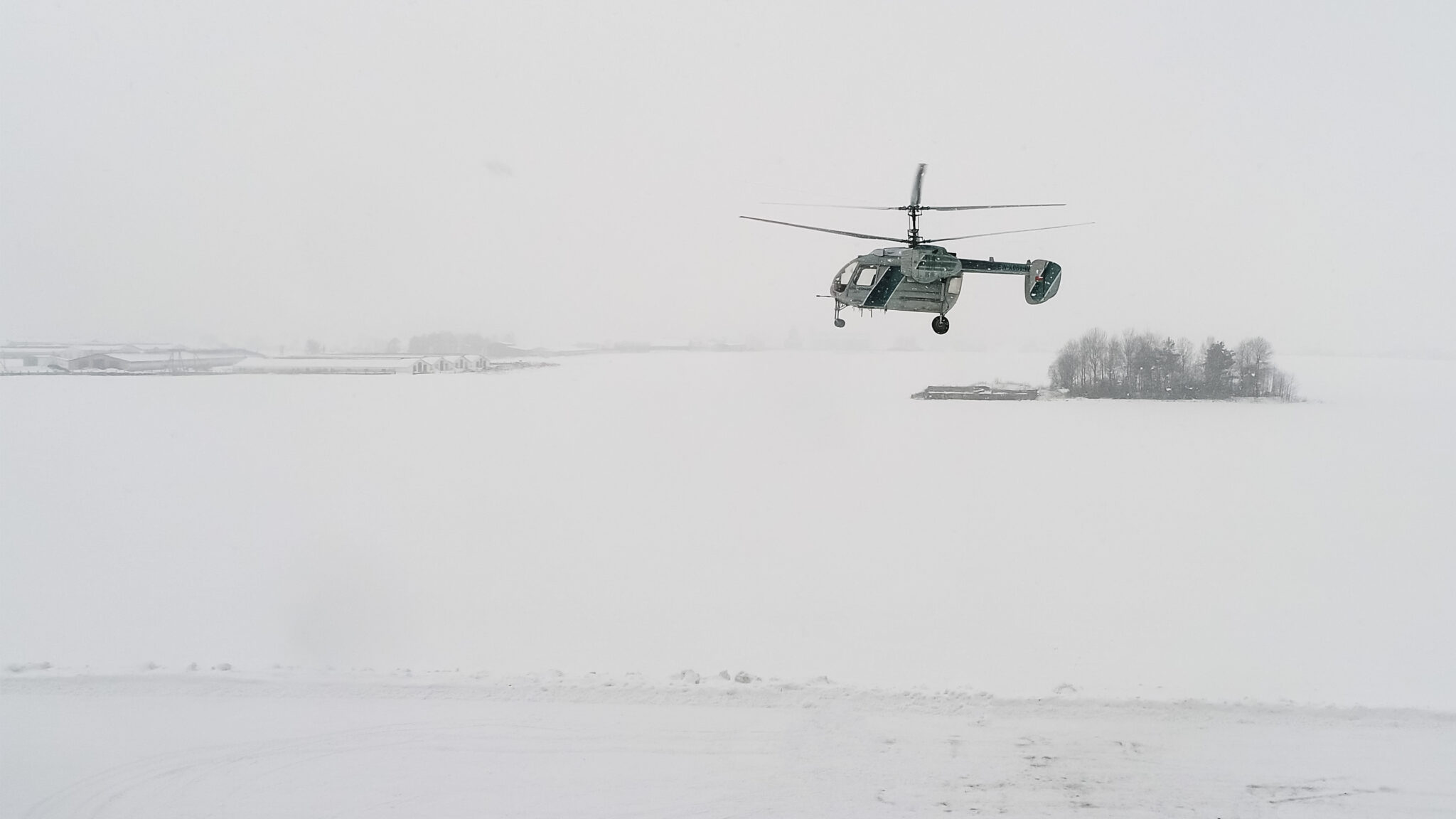 In addition to cargo transportation, Combo performed a flight with a landing at a site different from the takeoff one.
The purpose of the tests was to prove that Combo is not an experiment of enthusiasts, but a commercial product ready to perform real tasks. Earlier in 2020, the Combo drone automatically lifted and sprayed 300 liters of water simulating firefighting operations or aviation chemical works.
UVR is now planning to operate the Combo in the real sector. In addition, the developer is obtaining documentation for the 2nd Combo with an increased payload of 1150 kg.
Original article in Russian: RoboTrends.