August 18, 2022
|
Sergey Litvinov
Demonstration of the UAV "ELECTRON 7" at the flight competitions of the Ministry for Emergency Situations
On August 12, the specialists of UVR LLC demonstrated the light unmanned helicopter "ELECTRON 7" to the participants of the competition of UAV operation crews of the MES of the Republic of Belarus. The event was held on the territory of the "Institute of Retraining and Professional Development", a branch of the University of Civil Protection of the Ministry for Emergency Situations in Borisov District – https://mchs.gov.by/glavnoe/397262/
UVR LLC specialists informed the participants of the competition and the leadership of the Ministry for Emergency Situations of the country, represented by Deputy Minister Major General A.F. Khudoleev and the Chief of Aviation of the MES, Colonel T.I. Kursevich, of the capabilities of the drone, including the use of various payloads applicable to the tasks solved by the units of the MES.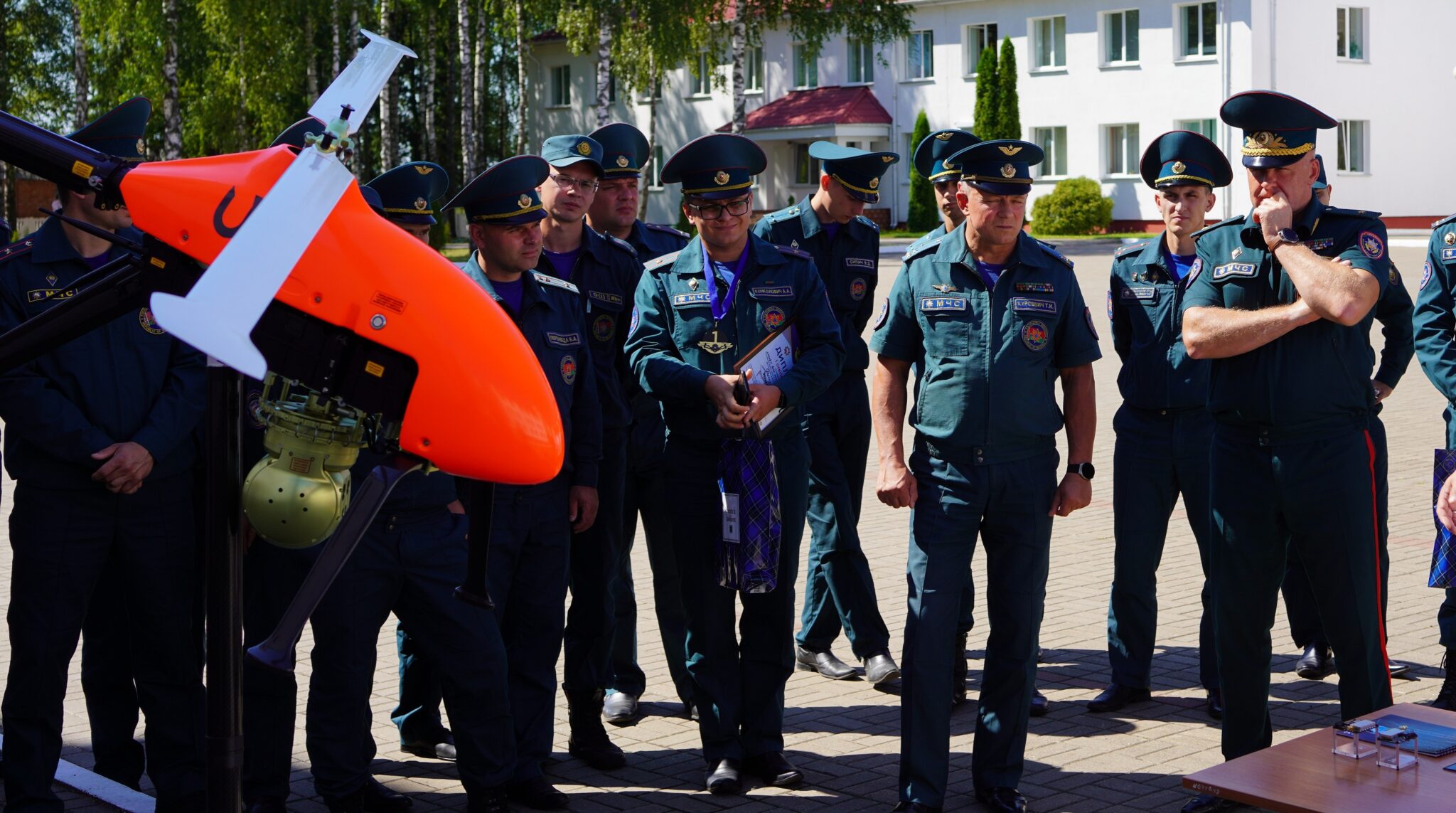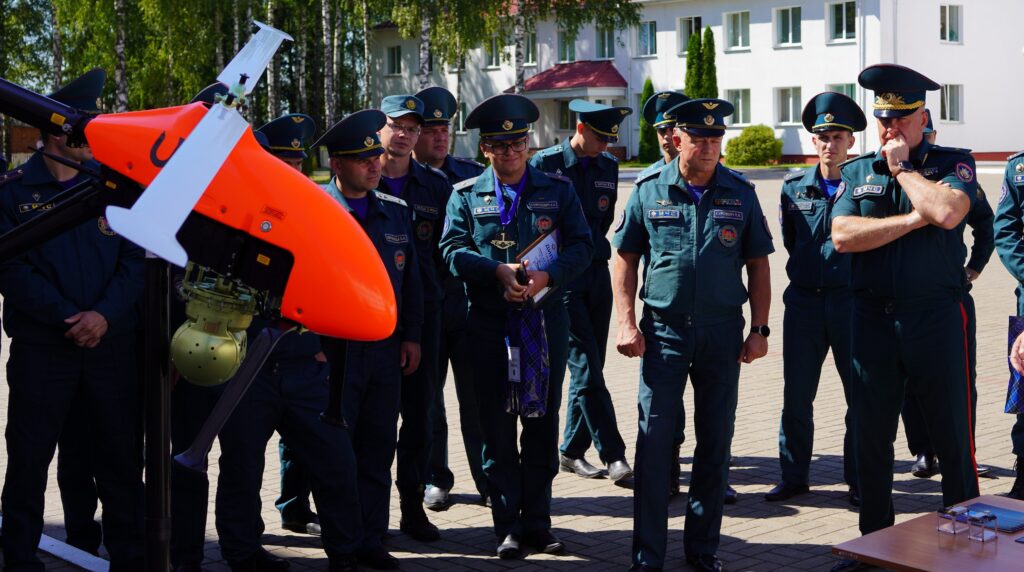 A special interest of the servicemen of the MES of the Republic of Belarus, as well as the guests of the event – specialists from the Headquarters of the Ministry for Emergency Situations of the Russian Federation, was focused on the radiation control equipment manufactured by ATOMTEX SPE (Minsk), which can be used in integration with the carrier manufactured by UVR to monitor the radiation situation at various facilities and at territories affected by the Chernobyl powerplant accident.
In addition, the specialists – UAV operators of the Ministry for Emergency Situations expressed their wishes regarding possible payloads for ELECTRON 7, which may be required in their work. Major General Khudoleev, for his part, proposed to draw a technical task (specification) for the drones of this type in order to speed up the process of their implementation.
The exchange of views between UAV developers and potential users was useful to both sides and will undoubtedly lead to speed up the cooperation between the company and the government agency.