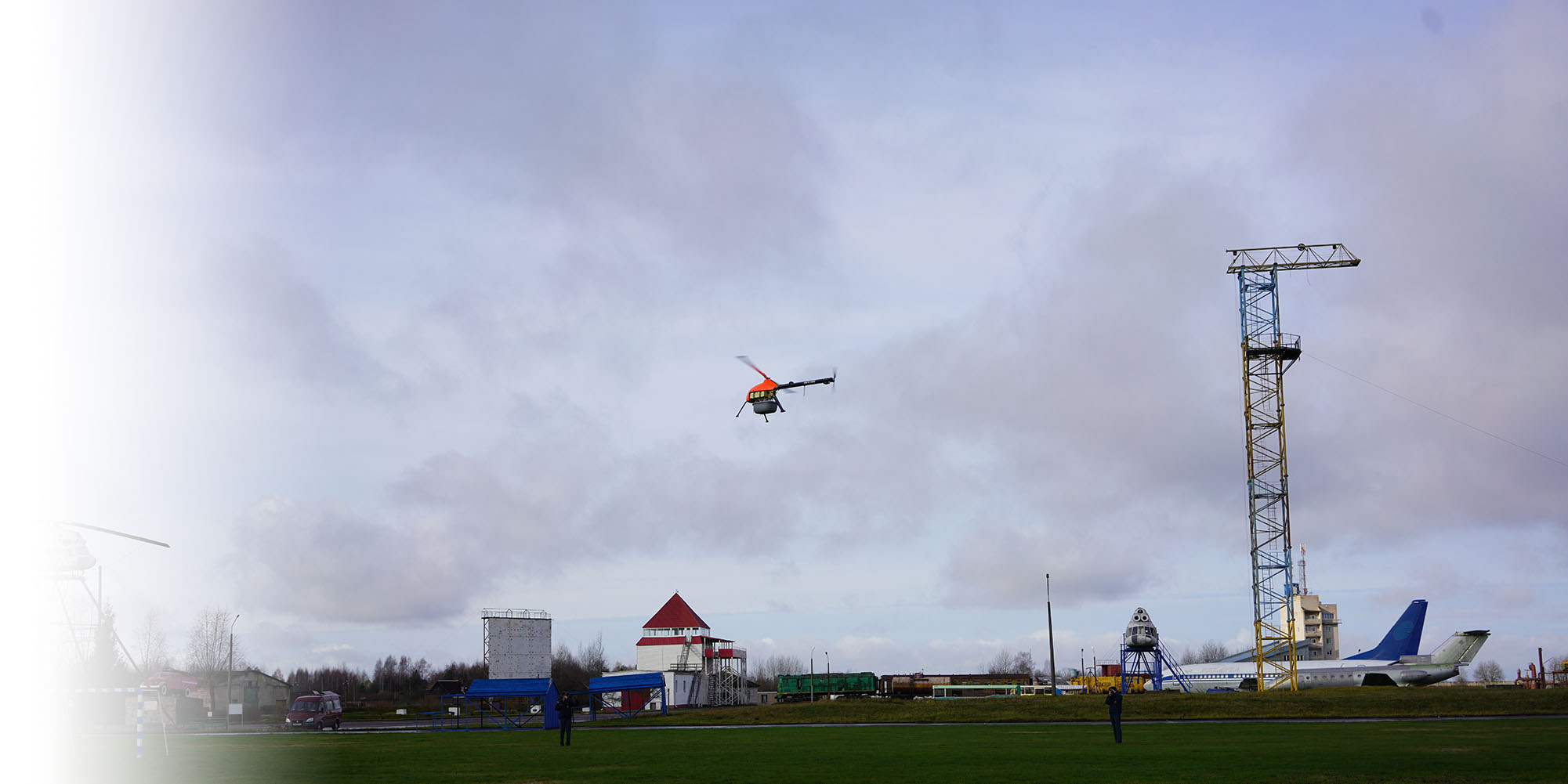 light-weight electric helicopter type drone
ELECTRON 7
Multipurpose electric helicopter type UAV ELECTRON 7 is designed to solve a wide range of tasks in various spheres of industry and public service.
Order now
electron project
This fully autonomous drone is able to fly without GPS. Relying on the computer vision it can detect and avoid obstacles and identify safe zones for landing. Electric motor with replaceable batteries significantly increases the autonomy of the UAV. Ergonomic design provides the efficiency of missions and easy operation at all stages. Extended flight performance in reduced visibility, fog, rain, snow and in emergency cases (smog, fire, flood, landslide, etc.).
Applications
Urgent deliveries of cargo up to 7 kg
samples and tests
mail, parcels and documents
vaccines and medicines
Data collection and processing
monitoring of infrastructure facilities (roads, bridges, pipelines)
inspection of power lines
geodetic surveillance
photo and video footage of territories and premises
Special missions
smoke and fire detection
assessment of the consequences of emergencies
monitoring of the radiation situation
ice reconnaissance
gas leakage detection
Security and safety
air inspection of guarded premises and territories
VTOL
vertical takeoff and landing
Fully automatic
takeoff, en-route flight and landing
Weight
Empty Helicopter Weight
18 kg
Max. Takeoff Weight
25 kg
Flight Performance
Max. Flight Time (without payload)
120 min.
Max. Airspeed
110 km/h (59 knots)
Cruise Speed
60 km/h (32 knots)
Service Ceiling
2 000 m (6 560 feet)
Functionality
Obstacle Detection and Avoidance
Safe Landing Zone Detection
Motor
Replaceable Accumulator Batteries
2 pcs.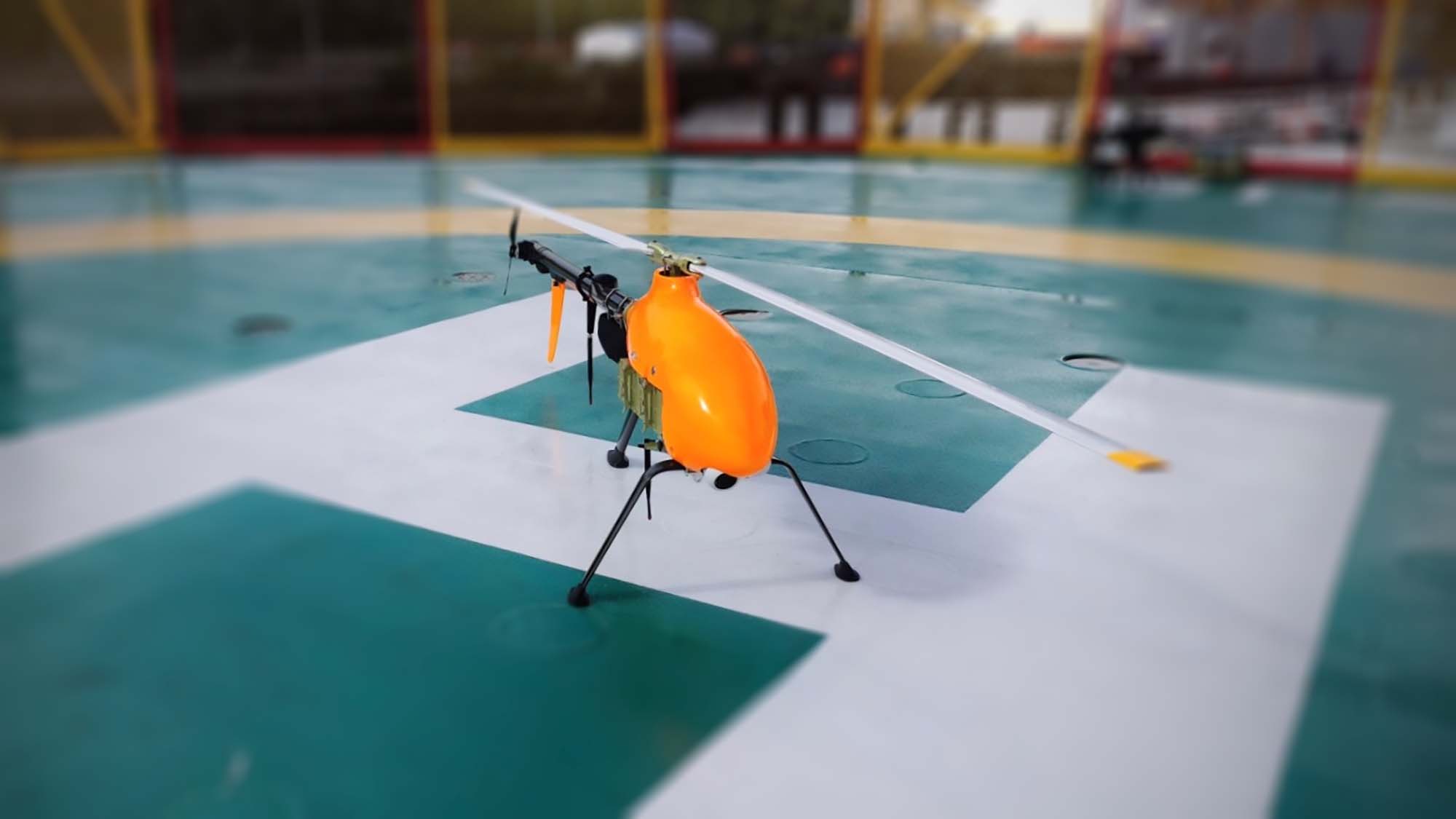 Development Status
ELECTRON 7 is launched into mass production and available for orders with various payload options.