January 24, 2023
|
Sergey Litvinov
UAV "COMBO" Control Algorithms Verification and Improvement
UVR LLC software development department specialists have conducted a series of scientific and practical studies in order to assess the performance of the applied automatic and command control algorithms of the of the UAV "COMBO", as well as to increase their functional safety in case of short-term failures of the communication channel and interruption of the data exchange.
The purpose of the tests was to ensure the dynamic stability and stabilizing properties of the UAV "COMBO" control system in case of emergency situations, as well as during the transfer of control from one ground station to another.
The complete detailed simulation model of the UAV "COMBO" was used as an object of research. It had been previously verified by comparison with the full-scale tests of the basic Ka-26 helicopter. The verification had been carried out by comparing the flight control parameters of the basic helicopter and the ones of the model developed at UVR LLC.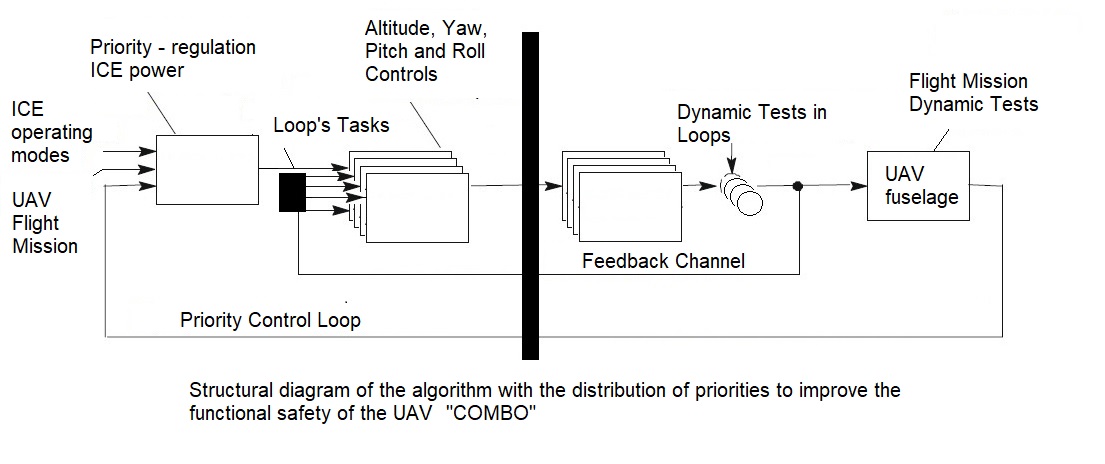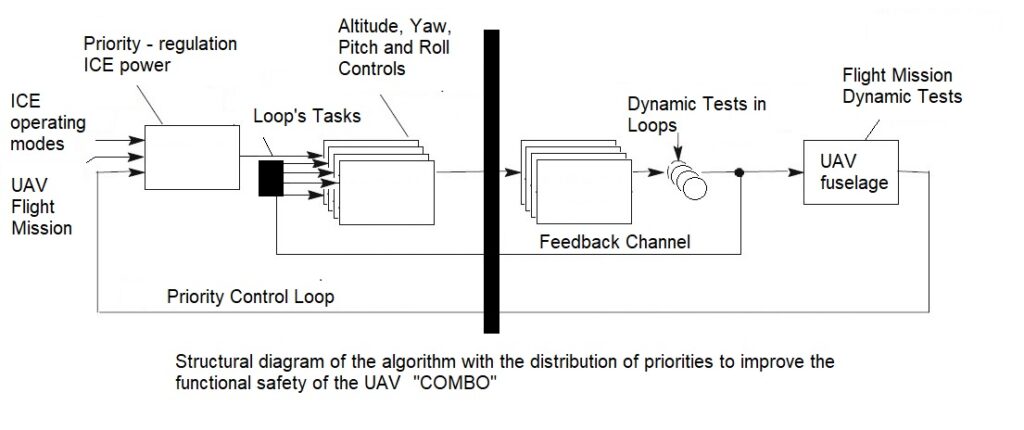 The results of the tests proved the operability of the applied autopilot algorithms, both standard and those developed by UVR LLC, the effectiveness of the software used to stabilize the flight and ensure the dynamic stability of the UAV "COMBO" in various emergency situations was confirmed. Also, the correctness of the introduction of restrictions on control actions on the angular velocity of the circuits was checked step by step: ROLL – up to 50000 o/c2, PITCH – up to 35000 o/c2, YAW – up to 45000 o/c2.