March 21, 2023
|
Sergey Litvinov
Participation of UVR LLC in the Belarusian-Uzbek Innovation Forum
On March 14-15 this year, UVR LLC took part in the Belarusian-Uzbek innovation forum hosted by the Science and Technology Park of BNTU "Polytechnic".
The forum touched upon the following thematic areas:
– surface engineering, new materials, metallurgical processes;
– medicine, medical technology, pharmacy and industrial biotechnologies;
– information and communication technologies, electronics, robotics, instrumentation, digitalization;
– mechanisms for the development of various technological areas and stimulation of innovative entrepreneurship.
At the booth of UVR LLC, the flagship product of the company was presented – a light unmanned aerial vehicle "ELECTRON 7" together with a range of payloads, as well as information about other UAV models and the presentation of the company's scientific and technical potential.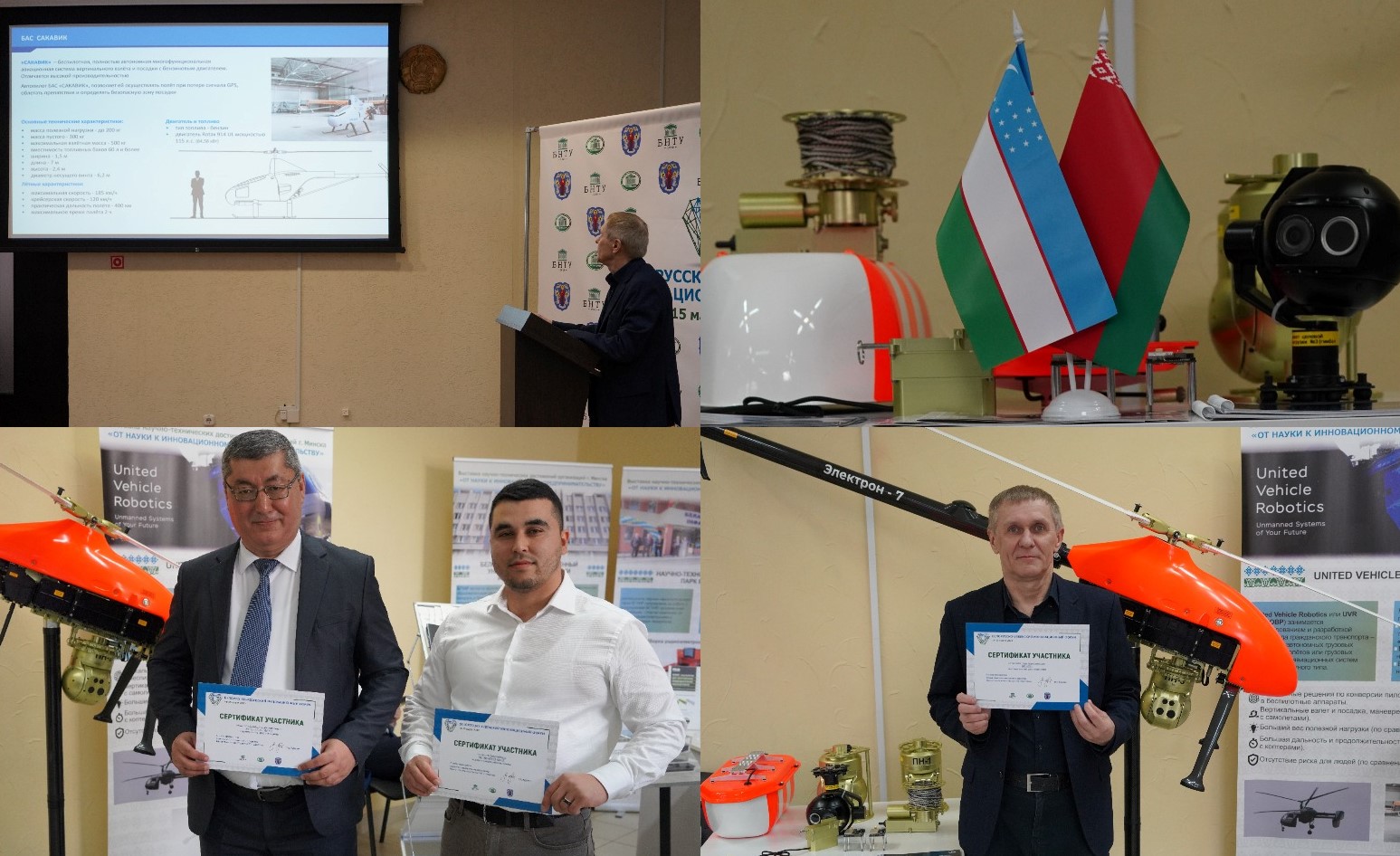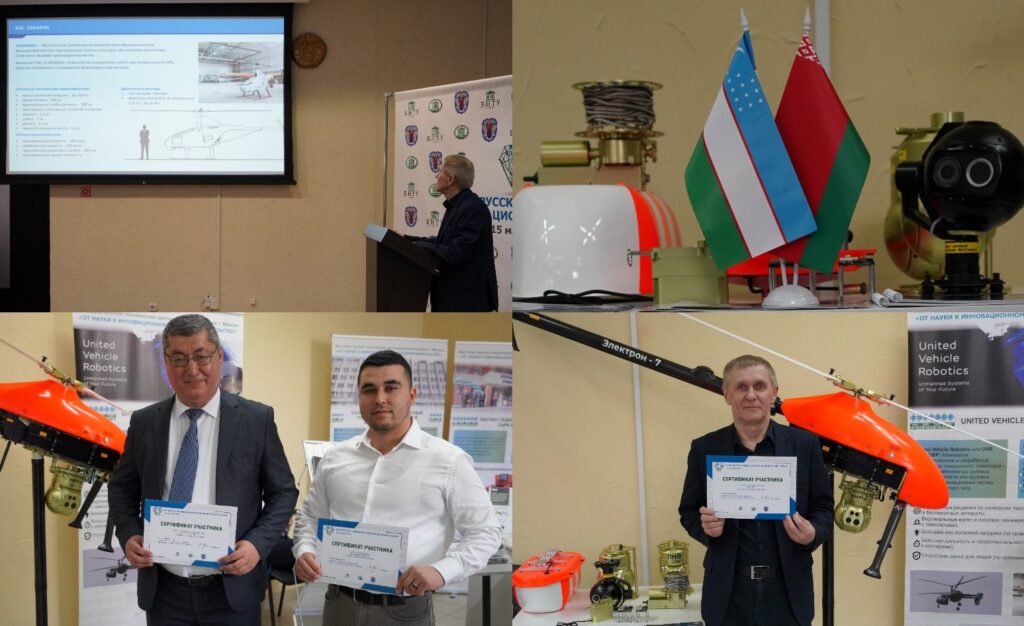 The forum participants – representatives of scientific organizations, educational institutions and subjects of the innovation infrastructure of Uzbekistan and Belarus – highly appreciated the company's developments and outlined the prospects for their application.