April 28, 2023
|
Sergey Litvinov
Participation in "Unmanned Aviation 2023" Conference
UVR LLC took part in the X-th Eurasian International Conference "Unmanned Aviation – 2023"
The event was held on April 20 in Moscow. The conference was organized by the Center for Strategic Developments in Civil Aviation (CSR GA).
"Unmanned Aviation – 2023" is the largest business platform for professional discussion of international trends and innovative solutions, issues of regulatory and technical regulation of unmanned aircraft systems.
The conference was attended by:
– representatives of federal and regional authorities, government structures of the Russian Federation and the Republic of Belarus;
– developers, manufacturers and operators of unmanned aircraft systems and payloads (aerial survey equipment, meteorological, geophysical equipment, high-speed wireless data transmission systems, etc.);
– scientific and educational institutions, training centers;
– enterprises of various sectors of economy interested in the use of unmanned aircraft.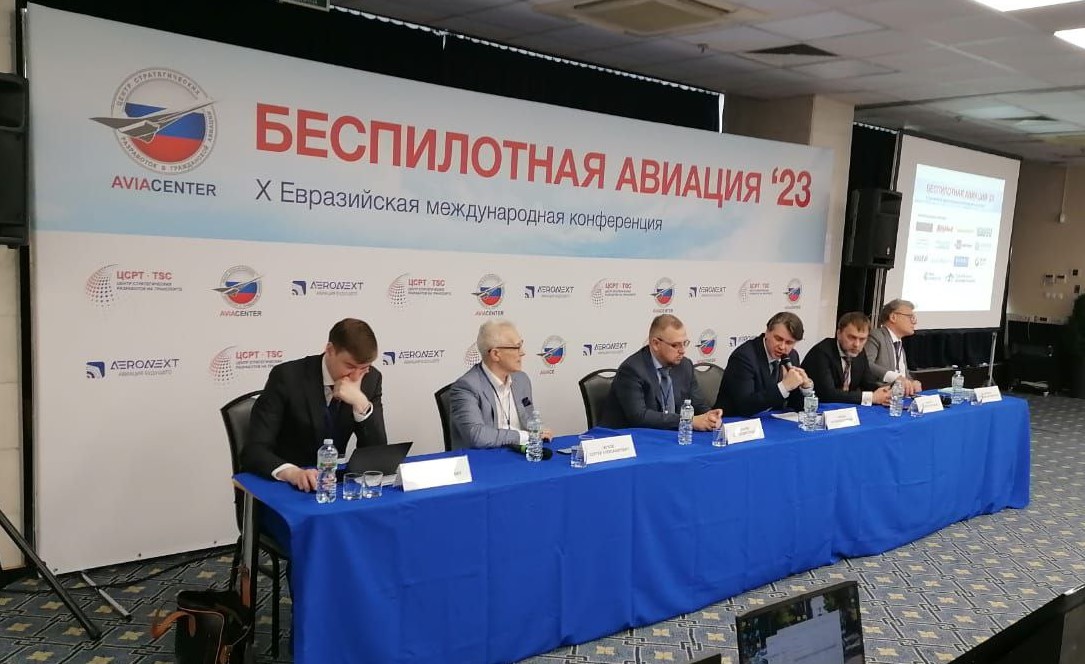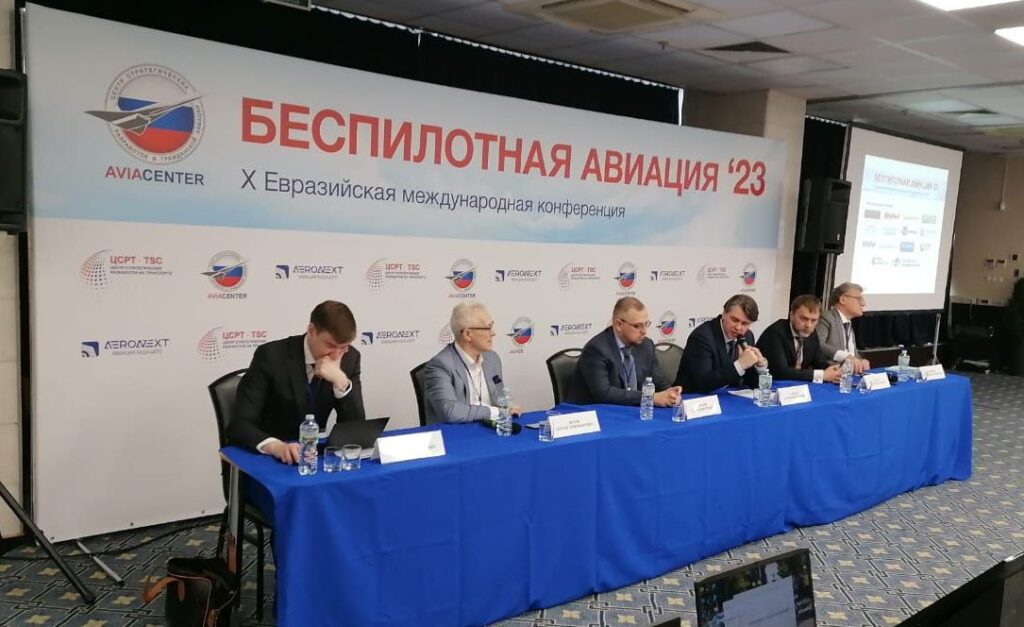 UVR LLC presented a model of a light helicopter type UAV "Electron 7" with various variants of payloads and technological solutions, and also, the scientific and technical potential of the company.
The company's developments aroused high interest among representatives of aerial vehicles operating organizations, as well as manufacturers of specialized equipment (infrared cameras, laser rangefinders, etc.). The special attention of the company's stand guests was attracted by a radio modem for telemetric data transmission, designed by UVR.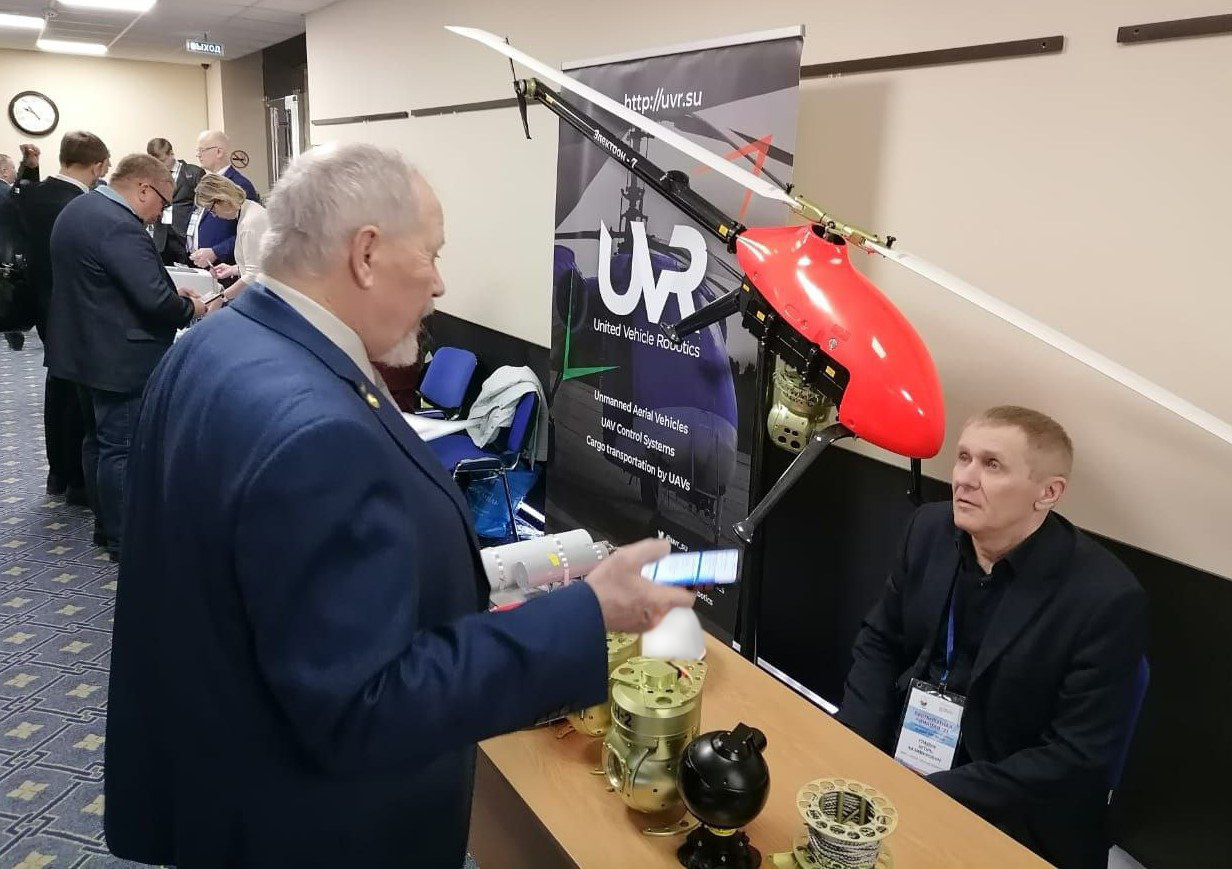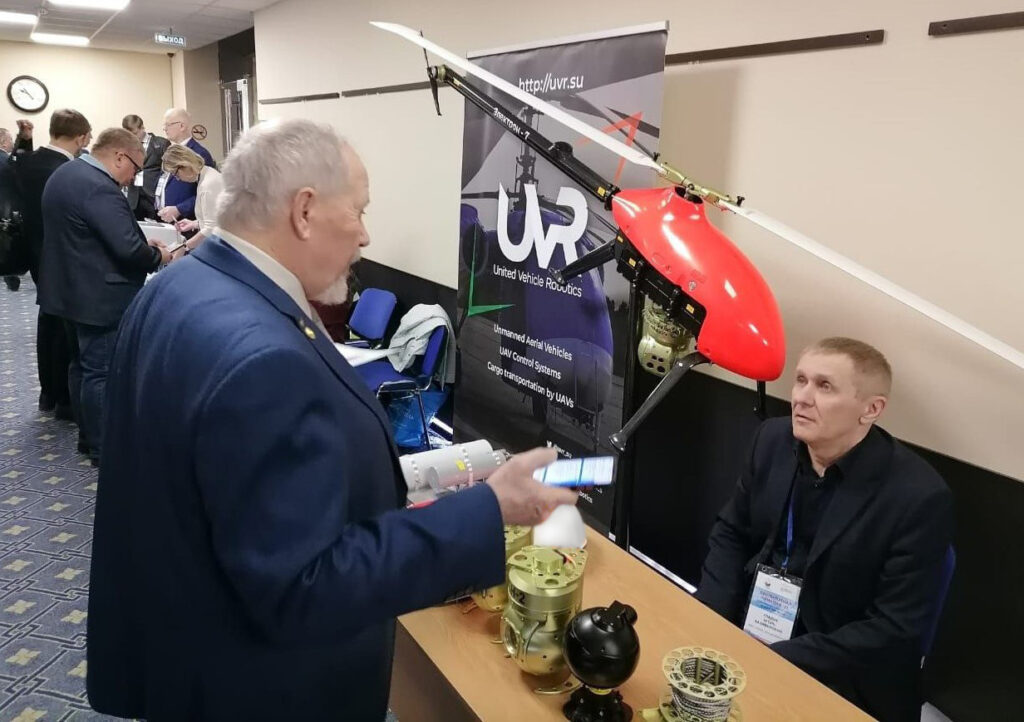 The reports of the conference participants repeatedly noted the high level of development of unmanned aviation in the Republic of Belarus, the availability of the relevant legislation and of highly qualified personnel capable of not only developing, manufacturing and operating various types of UAVs, but also conducting the necessary training for operators.
The conference once again confirmed that the UVR brand has become known and recognizable among operators of unmanned aircraft systems and other players of the unmanned aviation market.