May 15, 2023
|
Sergey Litvinov
Participation in the Forum at the Belarusian State Aviation Academy
UVR LLC took part in the work of the III International Scientific and Practical Forum "Methods, instruments for quality control and diagnostics of the state of objects. Training stands and equipment" – https://bgaa.by/news/otkrytie-iii-mezhdunarodnogo-nauchno-prakticheskogo-foruma
The event was held on May 04-05 in Minsk on the territory of the Belarusian State Aviation Academy. Important parts of the event were the exposition dedicated to the Belarusian manufacturers of unmanned aerial vehicles and the thematic session "Prospects for the Development and Features of Use of Unmanned Aerial Vehicles."
The form was attended by:
– representatives of state structures of the Republic of Belarus;
– representatives of diplomatic missions of several countries;
– organizations – developers and manufacturers of unmanned aerial systems and payloads;
– dealers and manufacturers of diagnostic equipment and control devices.
UVR LLC presented its light helicopter type UAV "Electron 7" with various payload options, as well as other developments of the company.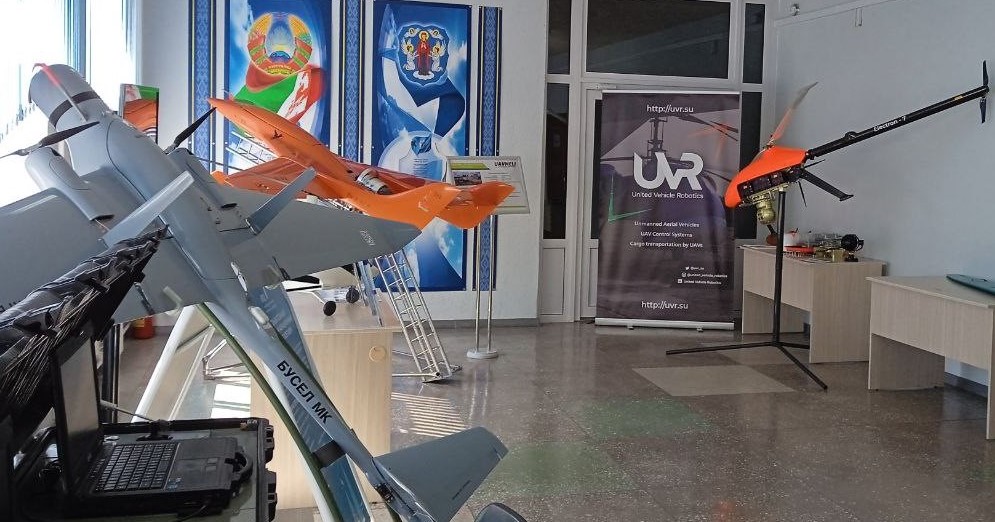 During the event BSAA and UVR LLC signed an agreement on cooperation in the scientific and technical field.