June 7, 2023
|
Sergey Litvinov
Participation in the demonstration exercise of the Ministry for Emergency Situations (EMERCOM) of Russia
From May 31 to June 03, UVR LLC took part in a large-scale demonstration exercise at the training ground of the Noginsk Rescue Center of the Russian Ministry for Emergency Situations (EMERCOM), organized as part of the international exhibition "Integrated Safety & Security 2023" – https://en.mchs.gov.ru/for-mass-media/novosti/5031880
https://isse-russia.ru/en/isse
The exercise involved more than 900 people and 170 units of various types of machinery and equipment including helicopters, unmanned aerial vehicles and specialized robotic systems. More than 90 representatives from 24 countries and six international organizations visited the event to witness the Russian rescuers performing various tasks.
During the exercises, emergency situations were simulated and their liquidation was carried out with the use of various technical means including manned and unmanned aerial vehicles.
The UVR team conducted demonstration flights of the UAV "Electron 7" in simulated emergency situations, performing a number of tasks including alerting of citizens using a loudspeaker and delivering a 7 kg cargo onto the roof of a building in fire. Despite the difficult conditions for the use of UAVs, the flight missions were completed accurately and timely.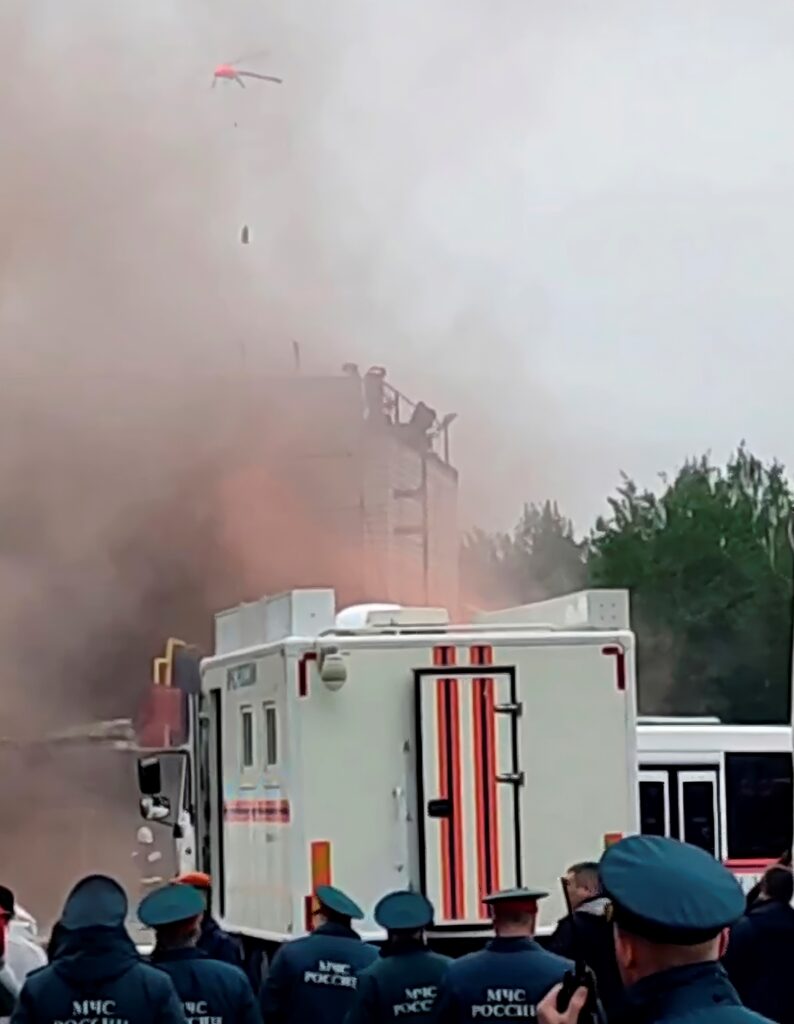 Participation in the exercise became a landmark event for the company and confirmed its high competence in the development and production of light helicopter-type UAVs. The next stage of the cooperation between UVR LLC and the EMERCOM of Russia will be the approbation and testing of the UAV "Electron 7" by special units of the Ministry in real conditions.