April 26, 2023
|
Sergey Litvinov
Online Workshop at Shatt Al-Arab University College (Basra, Iraq)
On April 17 the Marketing Communications Department of UVR LLC held an online workshop for employees and management of Basra universities and colleges, as well as representatives of a number of scientific and government organizations of the Republic of Iraq (more than 30 participants). The event was organized with the assistance of a Professor of Shatt Al-Arab University College in Basra (https://sa-uc.edu.iq/en/) Mr. Oday Jasim Al-Furaiji.
During the video conference the participants were familiarized with the main directions of research activities of UVR LLC in the field of unmanned aviation. Also, a presentation of helicopter-type UAV models, payloads and their application options was made.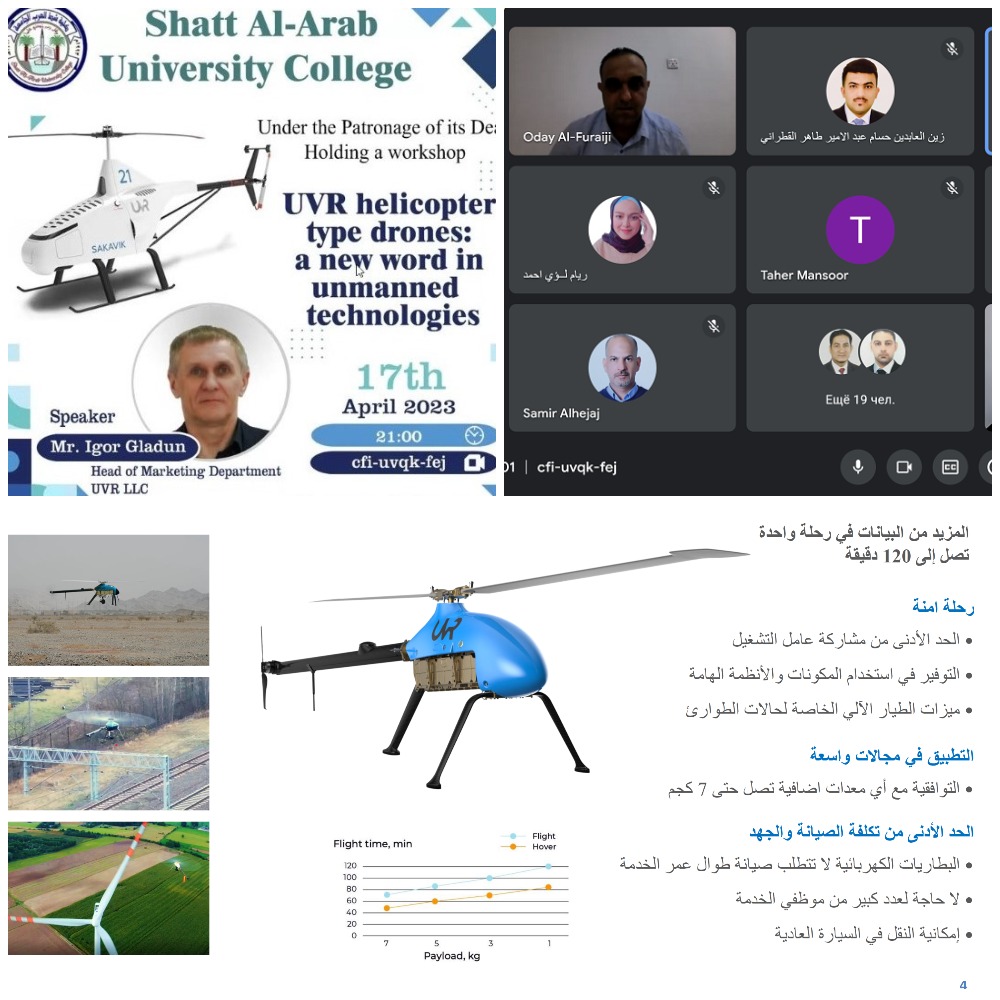 The audience highly appreciated the scientific and technical potential of UVR LLC and the practical results achieved by the company.
The participants were interested in the flight characteristics of the UAVs, the integration of the carriers with specific payloads, the performance of tasks in difficult weather conditions. A particular interest has been shown in the system of protection of objects and special zones perimeters with the use of light helicopter-type UAVs.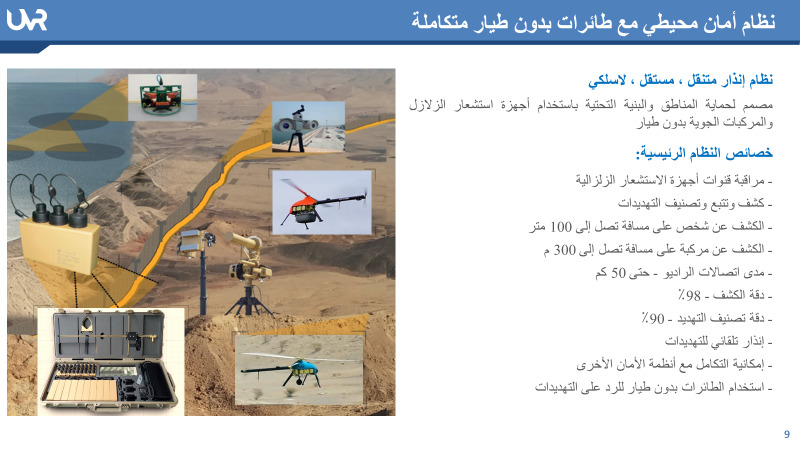 During the event the following issues were discussed: possibilities of large-node assembly of UAVs, joint R&D projects, promotion of the UVR LLC technologies and products in Iraq and neighboring countries.