November 15, 2023
|
Sergey Litvinov
Entering the Chinese Market
As a result of long-lasting negotiations, in November this year, UVR LLC was visited by a delegation of the businessmen from the People's Republic of China, top managers of Chinese companies operating helicopters manufactured in the former USSR and interested in extending the commercial life of their aircraft fleet by converting them into unmanned aerial vehicles.
The guests got familiar with the latest developments of UVR LLC, its research and production base, and the results of the R&D works in the field of unmanned aerial vehicles. At the same time, demonstration flights of the UAV "COMBO" based on the Ka-26 helicopter with a maximum load on an external sling, light and medium UAVs of our own design with various target and payloads were carried out at the Kukhtichi airfield, the results of work on the next stage of R&D of the conversion of the manned helicopter Mi-2.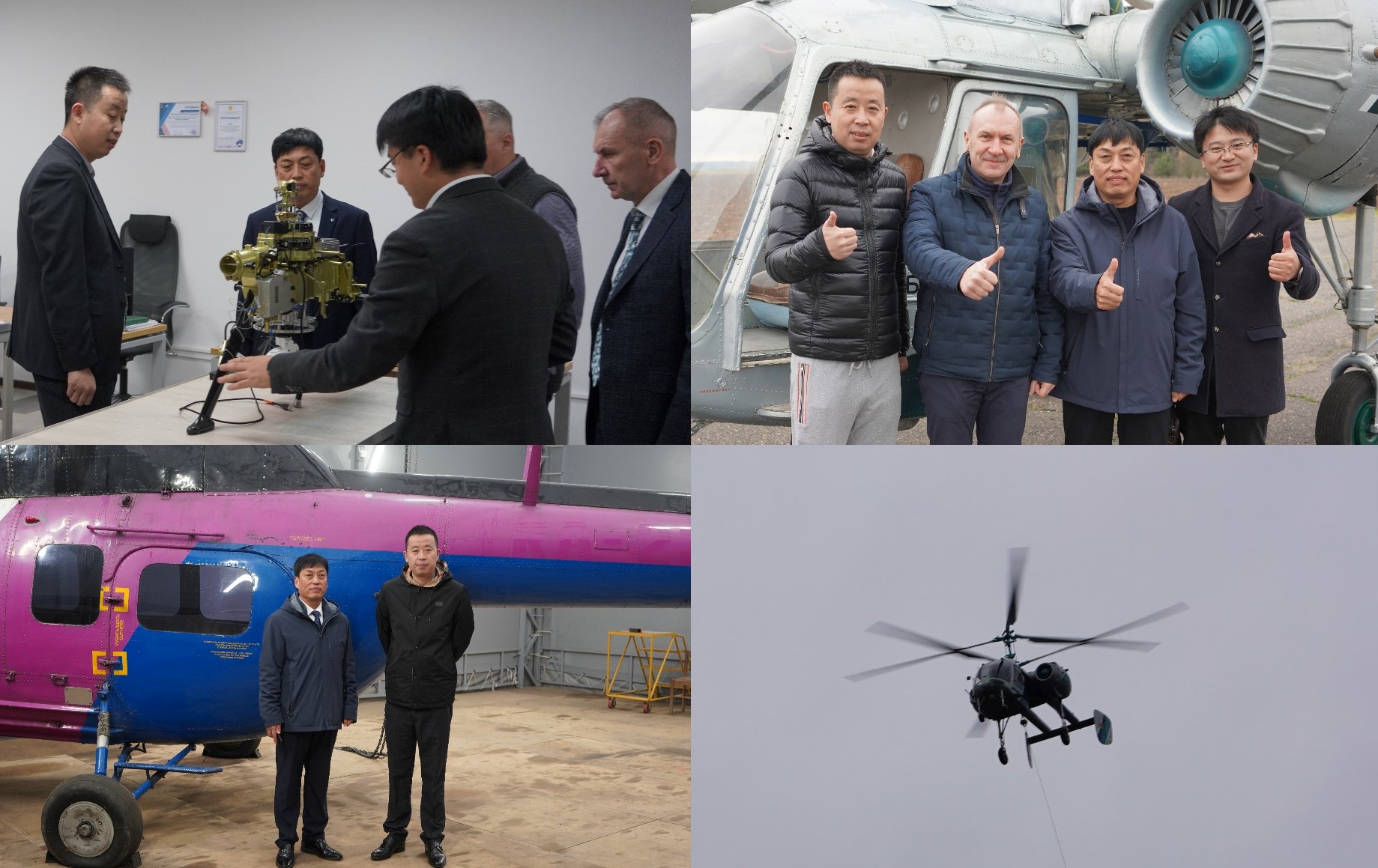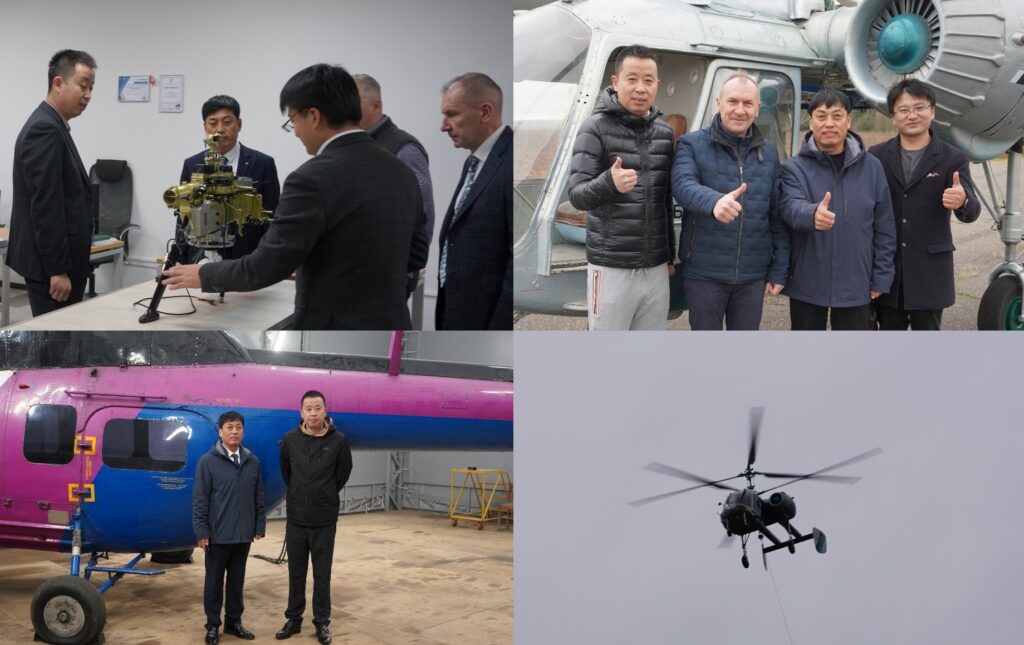 The colleagues from the People's Republic of China highly appreciated the level of the innovative solutions of UVR LLC. Their greatest interest was attracted by the results of the work on the conversion of manned helicopters capable of moving cargo with the weight up 1000 kg and more, as currently the most promising areas for the use of heavy UAVs are the construction of infrastructure facilities for the power industry and telecommunications, various types of agricultural works for needs and the transportation of food in hard-to-reach regions.
The Chinese comrades expressed high interest and confidence in the prospects of cooperation with UVR LLC. The highest priority areas are: conversion of helicopters into UAVs in China, joint R&D to develop new types of UAVs and various types of payloads, training of remote pilots, as well as marketing and promotion of helicopter-type UAVs in various segments of the Chinese market.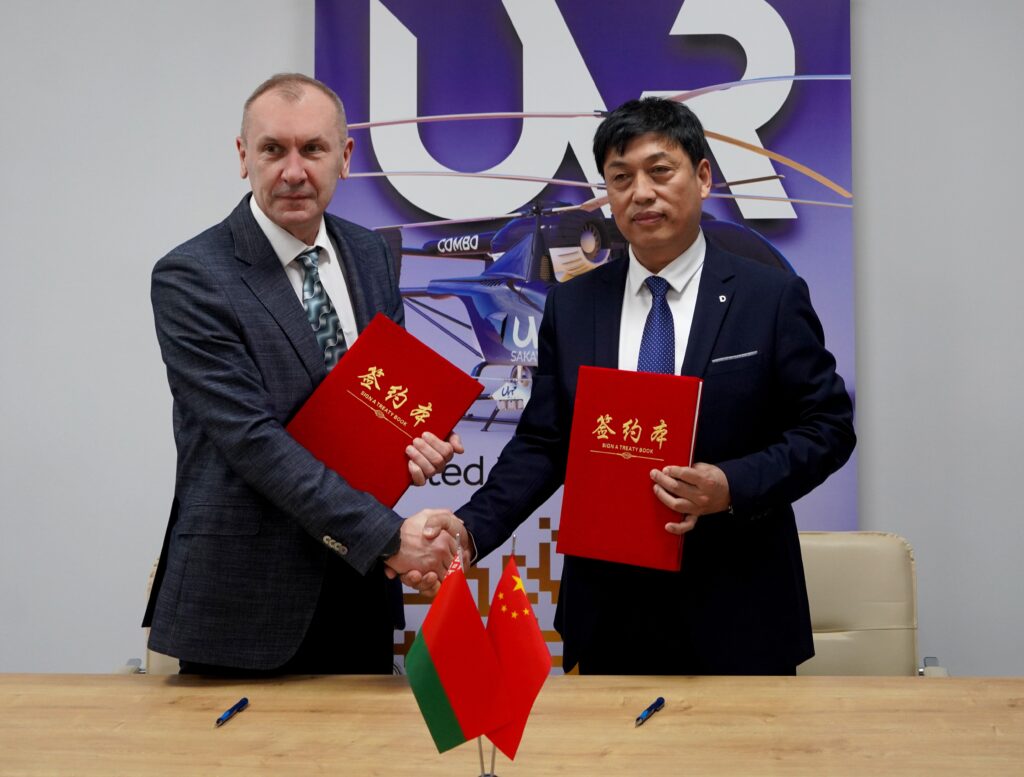 Basing on the results of the visit and negotiations the parties signed a cooperation agreement.
This next step for sure will be a new stage of development both for UVR LLC and for our Chinese friends. It will allow us to start implementing non-standard projects, unlock joint potential and reach new frontiers of scientific and business activity!