July 6, 2023
|
Sergey Litvinov
Completion of the Next Stage of Mi-2 Helicopter Conversion
UVR LLC has completed one of the most difficult stages of work on the conversion of a piloted Mi-2 helicopter into an unmanned aerial vehicle with a payload of more than 1000 kg. As part of the implementation of this project, our team installed and adapted servo drives for controlling the swashplate and tail rotor, installed sensors for monitoring the operation parameters of the power plant and helicopter transmission, pneumatic system, fuel system, as well as installed special onboard equipment and carried out its integration with original onboard systems of the basic helicopter.
Currently, the installation of the autopilot unit, control boards, modem for data transmission, course cameras is being carried out. After the completion of these phase, the company's specialists will begin ground and flight tests.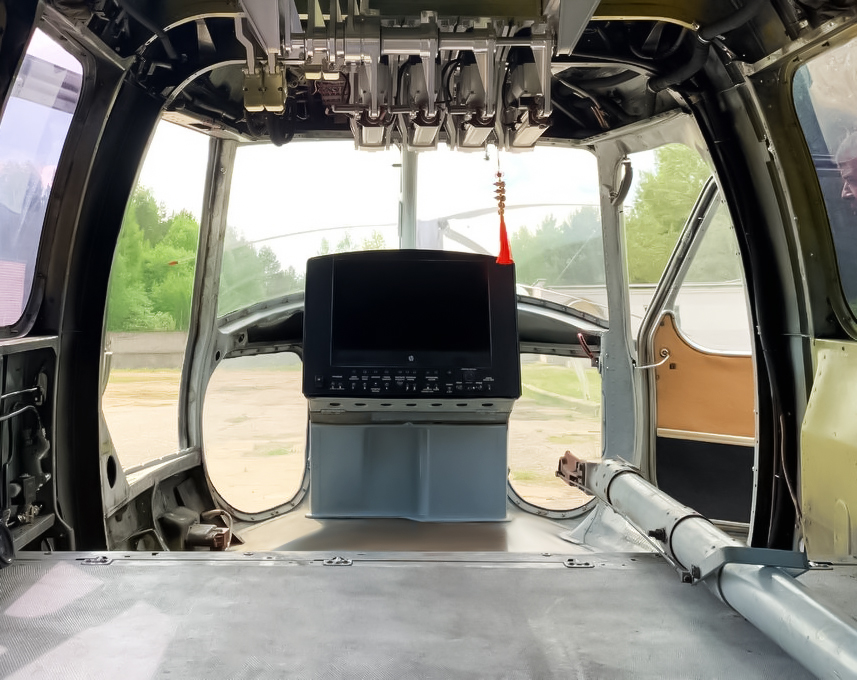 The conversion of the Mi-2 helicopter into UAV is becoming increasingly important due to the constant growth of the market demand for unmanned air carriers of heavy cargo and flying cranes. This particular helicopter model was one of the most widely produced and technically successful and has optimal dimensions and takeoff weight. These factors determine the prospects of converting this particular helicopter into a drone.