March 7, 2023
|
Sergey Litvinov
Brushless Electric Motor Controllers for UAVs and Payloads
The electronics department of UVR LLC completed a cycle of works on adapting standard controllers of brushless electric motors to the features used in helicopter-type unmanned aerial vehicles.
Brushless motor controllers convert the DC voltage from batteries into a three-phase AC voltage, implement various motor control functions (modes of stabilization of the motor current, its rotation speed, etc.), adjusting the voltage and current supplied to the motor. The controllers are operated via CAN, UART interfaces and by means of a PWM signal.
The adapted controller type can be applied to UAV electric motors used for various purposes.
The UAV tail rotor motor controller is located in the motor module casing and represents a single structure with it. The controller software is adapted to the operation of the tail rotor with self-expanding blades. This controller is serially installed on the UAV "ELECTRON 7".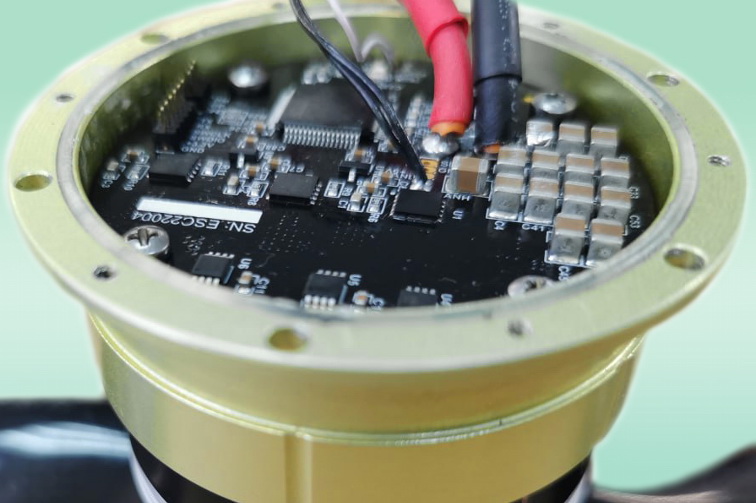 Till now the prototype of the UAV main rotor motor controller has been developed, adjusted and tested. On bench tests the long-term electric power of the controller has reached 3 kW.
Also, a brushless electric motor with this controller is used in the winch developed by UVR LLC. The software of this payload is adapted to the peculiarities of cargo lifting and lowering by the light UAVs.